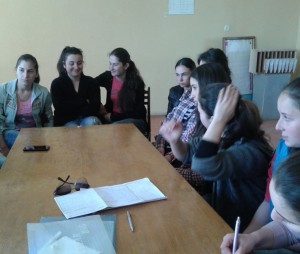 Young people in Tshalutbo, Senaki and Honey with a special interest discussed the topic of gender equality. The topic of disagreement was the issue of how to define the role of the family equally. One of them said that the Georgian woman traditionally obedient to her husband and the husband is the ruler. When this "balance" is broken, resistance and conflict starts.
Young people also talked about the mechanisms to resolve the situation. According to them, since equality is violated, there is a victim and rapist. So the key to resolve conflicts they see in gender equality.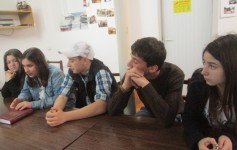 Participants of the discussion noted that it is impossible to destroy the stereotypes in one day. It is not enough one-time events for that. We need to realize that gender equality will reduce the risk of family violence, and the process should include the whole of society.
The project is implemented with the support of the organization Brot
für die Welt – Evangelischer Entwicklunsdienst (Germany)