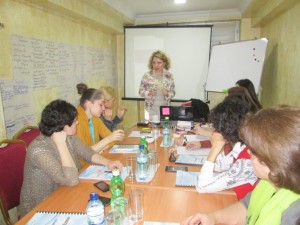 -Hot, dynamic training with effective mix of theoretical and practical parts, - this was evaluation of the participants of the training, organized by the fund "Sukhumi
in Batumi.
The first day was devoted to discussion of human security components. Especially interesting was analyzing of these issues in gender prism.
According to the project, training participants will conducte trainings on these issues in Kutaisi, Senaki, Poti, Khoni, Tskaltubo and Khurcha (Zugdidi municipality). The second day was devoted to the technics and methodology of the researches.
The project is implemented with the support of Kvinna till Kvinna,
women's Foundation (Sweden)